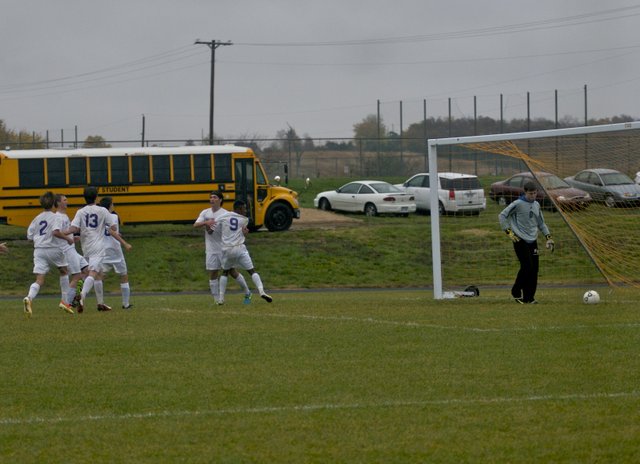 Russell Cloon, 9. is the first Baldwin Bulldog to embrace Nick Joslyn after his penalty kick in the second half tied the Bulldogs with visiting Bishop Ward in the first round of the 4A-1A state tournament. Joslyn would score again about six minutes later to put Baldwin ahead for good at, 2-1.
Stories this photo appears in:

Bulldogs to play Rose Hill at 7 p.m. Saturday at Hummer Sports Complex in Topeka.