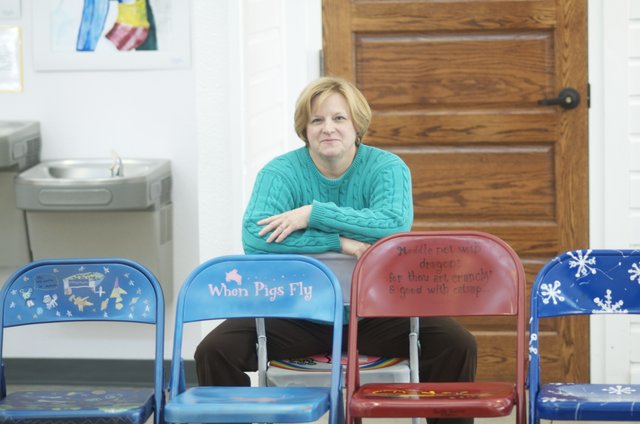 Christine Rothschild sits behind her "When Pigs Fly" entry in a recent Lumberyard Arts Center contest, which had contestants competing in elementary students, junior high and high school students, adults and professional artist categories. Rothschild won the adult category.
Stories this photo appears in:

Surviving furniture pieces from last spring's fire at the Lumberyard Arts Center are now adding a bit of whimsy to the center.