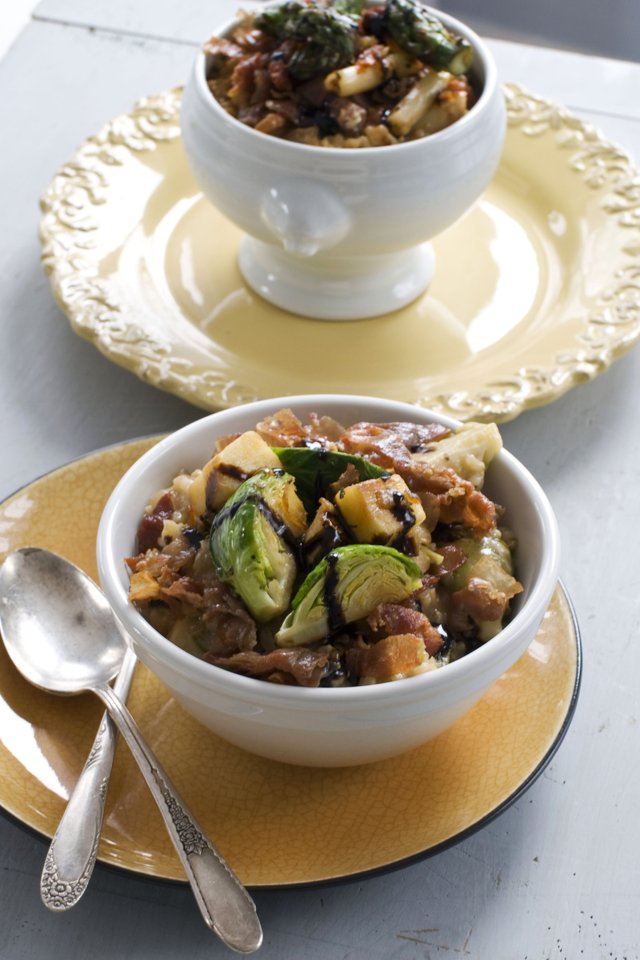 Creamy brown rice risotto can be cooked up two ways, with brussels sprouts and apple (front) or asparagus and tomatoes.

Stories this photo appears in:

It took me a few attempts, but I eventually figured out how to have my whole grains and my thick and creamy risotto. And it was simple.