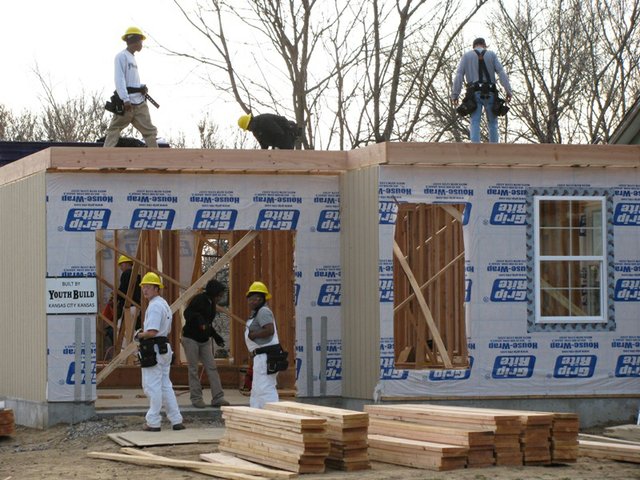 Volunteer workers help with the construction of new homes on Quindaro Boulevard, part of the Unified Government's effort to eliminate abandoned, foreclosed and tax delinquent property. The three-bedroom, two-bath houses with basements are listed at $120,000 each. 

Stories this photo appears in:

New apartment complexes may be popping up quickly in the next year, but the Unified Government is hoping housing across the county begins to grow at the same rate.
February 27, 2013 4:32 p.m.