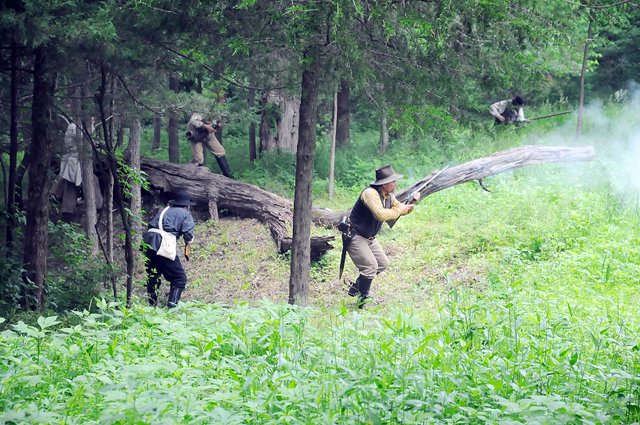 Re-enactors stage the Battle of Black Jack at at 2011 event at the site east of Baldwin City. The National Geographic Channel program "Diggers" will air the show "Diggers: Bleeding Kansas" at 7:30 p.m. Wednesday, which includes a visit to the Black Jack site.
Stories this photo appears in:

National Geographic Channel show 'Diggers' visits battlefield
August 12, 2013 10:58 a.m.