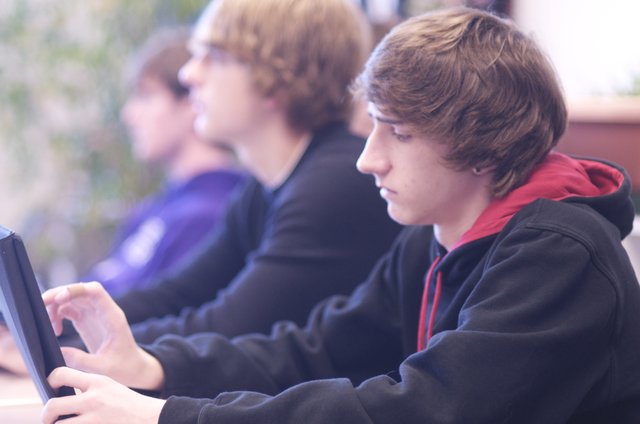 The Baldwin school district is considering introducing a technology fee next school year with the distribution of iPads to Baldwin High School students, such as this one BHS senior Logan Endecott was given this semester as a student in Rachel Smith's 21st Century literature class. The class served as a three-year pilot program for iPad.

Stories this photo appears in:

2013-2014 fees schedule remains the same except for 10-cent across-the-board increase for meals
April 25, 2013 12:04 p.m.