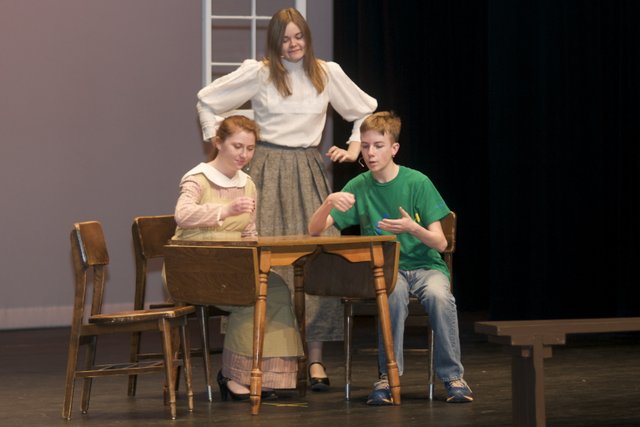 Audrey Osborn (standing), Sammie Weiss and Drew Cheek portray members of the Webb family going about their morning routine in a scene from Thornton Wilder's classic "Our Town." Baldwin High School will perform the play a 7 p.m. Friday and Saturday at the Performing Arts Center.
Stories this photo appears in:

In the view of senior Sammie Weiss, Thornton Wilder's 1938 classic "Our Town" is a natural fit for the Baldwin High School spring play.