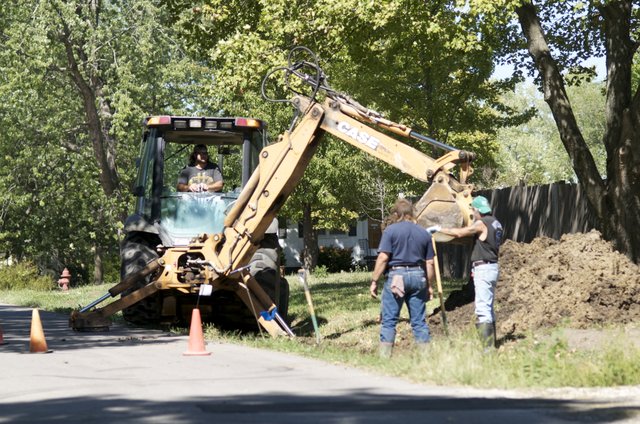 Baldwin city employees Carl Tuttle (left), Johnny Schulmeyer and Steve Gordon, in cab, repair a water line break Tuesday on 10th Street, one of many that have plagued the city during the current drought. Baldwin City's location near the Kansas City metropolitan area affects it and other nearby smaller cities' salary structures.

Stories this photo appears in:

Small cities like Baldwin City in the metro area face wage and benefits pressure
September 12, 2012 3:07 p.m.