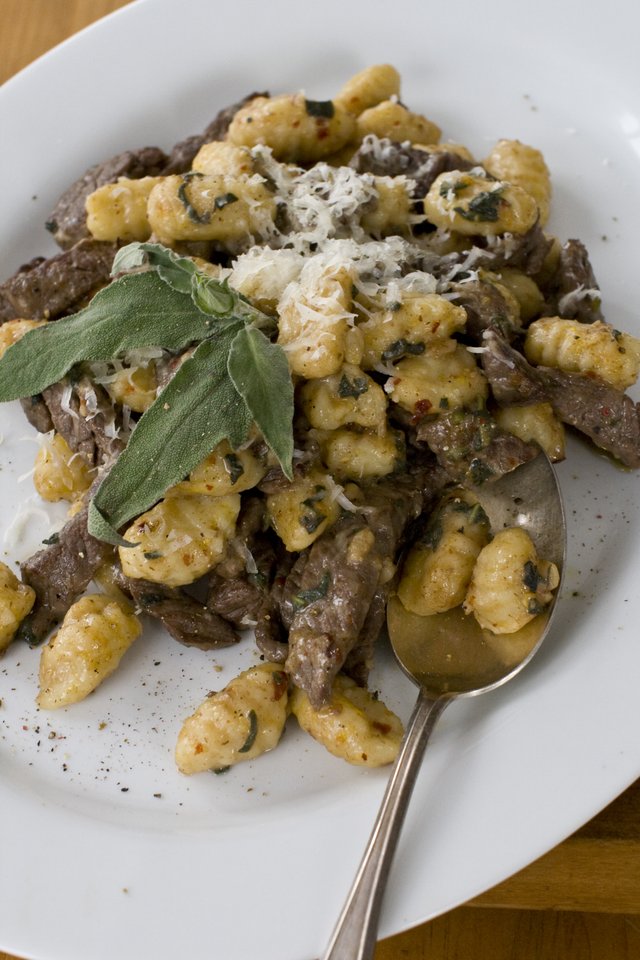 This 15-minute seared bison with sage and gnocchi is an easy, hearty recipe for using bison.

Stories this photo appears in:

Nothing says "Yum!" like a bit of nomenclatural confusion... Especially with a side of near extinction. But that's what you get once you venture down the culinary path with bison, an alternative red meat that is showing up at more and more grocers nationwide.