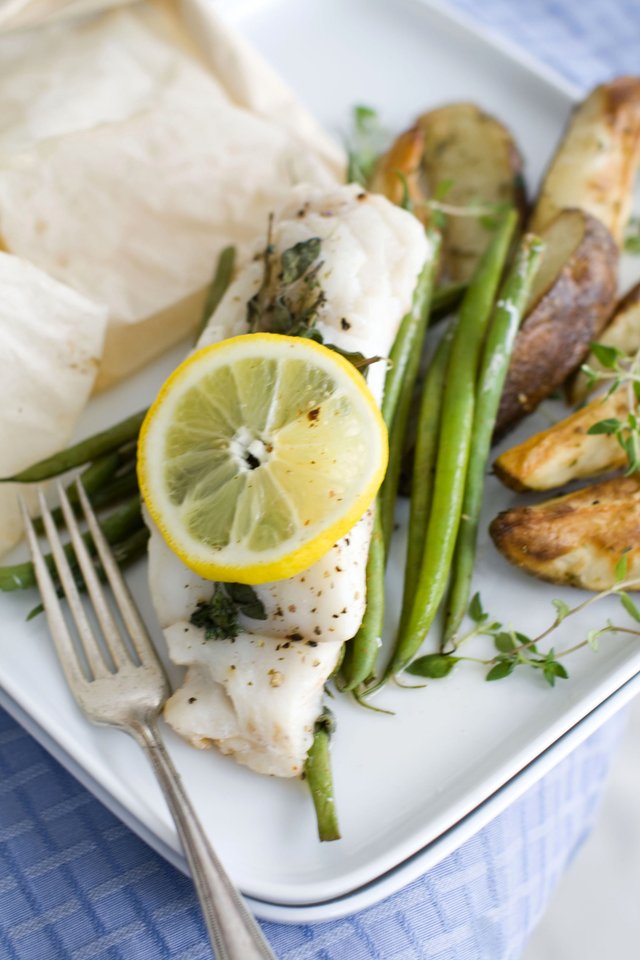 Steaming fish, such as this filet of hake, is a speedy cooking method that doesn't require added fat and doesn't deplete nutritional value. Try serving the fish over seasoned green beans with fresh herbs and lemon.
Stories this photo appears in:

Admittedly, steamed fish doesn't exactly scream mouthwatering. But what it lacks in excitement it more than makes up for in health cred.