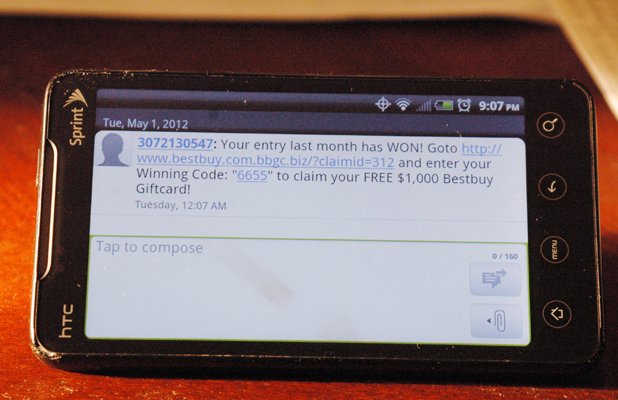 Telemarketing scams are now contacting people via text, such as the text above, which uses a misleading web address to appear to be a well-known national chain.
Stories this photo appears in:

Thousands of Kansans have registered their phone numbers with the Do Not Call Registry, but telemarketers are finding new ways to get your money or personal information. Kansas Attorney General Derek Schmidt offers the following tips to avoid scams.