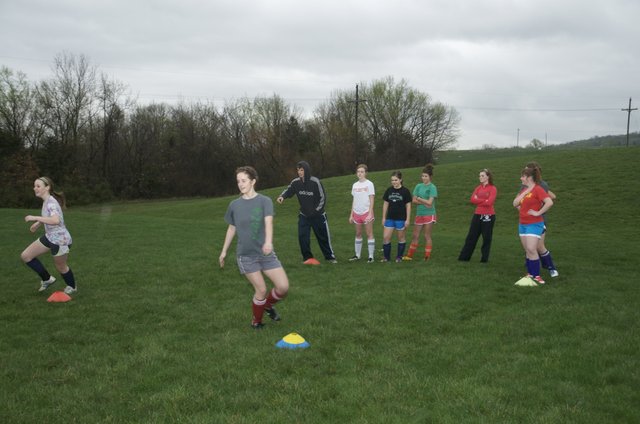 Baldwin High School girls soccer coach Erryn Kindle, in dark hoodie, instructs players on an agility drill during Tuesday practice. Kindle was an assistant coach for the Eudora boys team the past three years. The team will play its first game ever Tuesday at Lawrence High School.
Stories this photo appears in:

Erryn Kindle has many questions about his Baldwin High School girls soccer team in the first year of the Bulldog program, but he does know his team is excited to play.