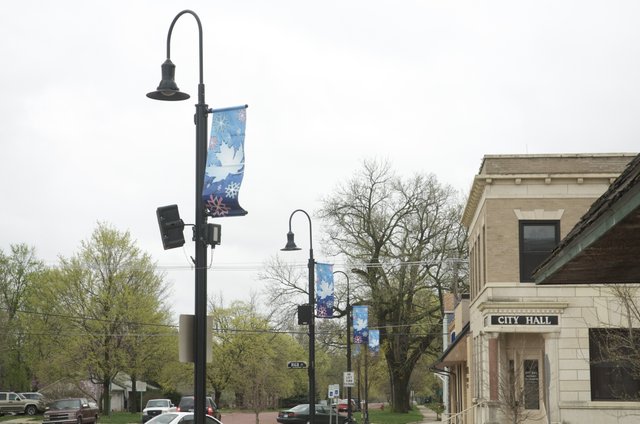 The Baldwin City Council on Monday approved spending the $100,000 won last year in the Take Charge Challenge. Among the projects approved is the installation of energy efficient LED lights in downtown decorative and cobra-headed street lamps.
Stories this photo appears in:

The $100,000 Baldwin City received for winning the Take Charge Challenge was hard to spend, the Baldwin City Council was told Monday.