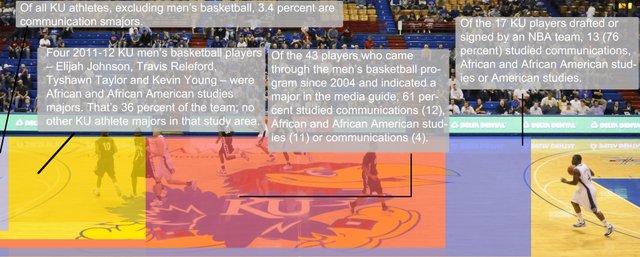 The Lawrence Journal-World analyzed KU athletes' majors, as described on the KU athletics website. While just 1 percent of KU students are declared African and African-American studies majors, four players from last season's men's basketball team — 36 percent of the team — majored in that study area. The numbers in this graphic only include players who indicated a major on the KU Athletics Department website rosters. Players who did not indicate a major were excluded.
Stories this photo appears in:
An in-depth Journal-World study of Big 12 athletics, including the incoming and outgoing teams this year, found widespread clustering — defined by researchers as 25 percent of a team sharing one major — in men's basketball and football programs.