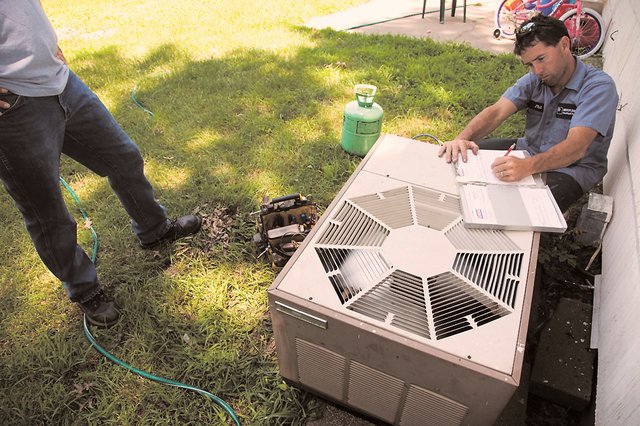 Air-conditioner repairman Phil Foster fills out paperwork after getting cool air flowing again to the unit at a rental property home. Heating, air conditioning and refrigeration mechanics are some of the careers eligible for the state's new technical education tuition assistance program.
Stories this photo appears in:

Kansas Gov. Sam Brownback recently encouraged high school students to take advantage of free tuition offered through the state's new Career and Technical Education Act.