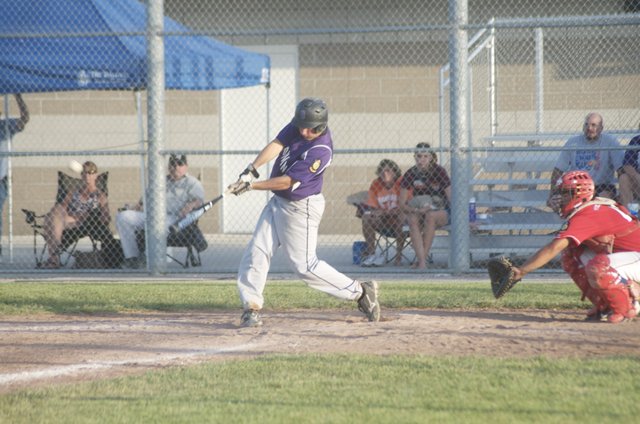 Tyler Cawley connects for a home run in Baldwin's first-round victory against Hiawatha in the Zone 1 American Legion Tournament. Baldwin won its second game of the day against Wellsville and out slugged the K.C. Cyclones, 18-12, on Wednesday to advance to the championship round.

Stories this photo appears in:

The Baldwin American Legion baseball team in one victory away for a return trip to the state tournament, and it will have two chances to get the win.