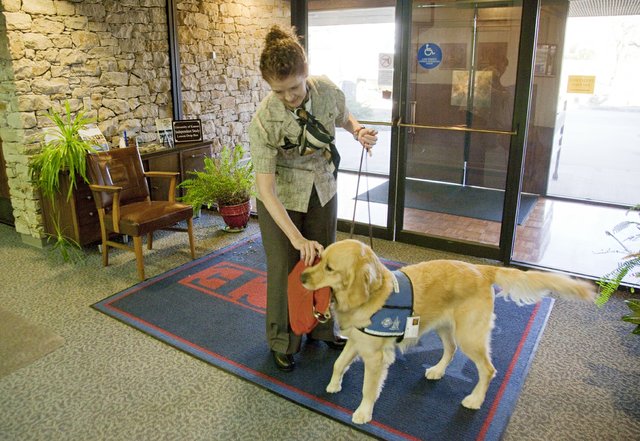 McLaren, a 2-year-old golden retriever in training to be an assistance dog, shows off some of his talents recently with his temporary owner, Lawrence woman Nancy Giossi, at the Kansas University Department of Continuing Education. McLaren has learned to carry Giossi's purse to and from her desk, as well as bring the office watering can to the various plants in the building.
Stories this photo appears in:

Washington, population 1,100, is one of the small Kansas towns not far from the Nebraska border along Kansas Highway 36, in the north-central part of the state.