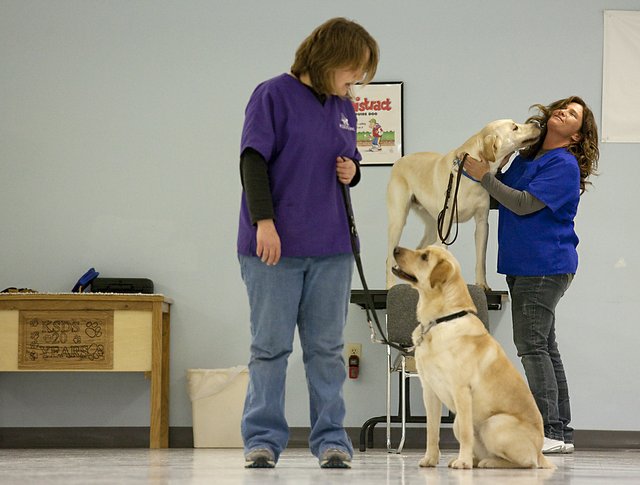 KSDS staff members Jenna Petesch, left, and Annette Metz work with a couple of yellow Labradors, who will become assistance dogs. The two dozen dogs at KSDS, formerly known as the Kansas Specialty Dog Service, in Washington, Kan., get about an hour a day of training from staff.
Stories this photo appears in:

Washington, population 1,100, is one of the small Kansas towns not far from the Nebraska border along Kansas Highway 36, in the north-central part of the state.