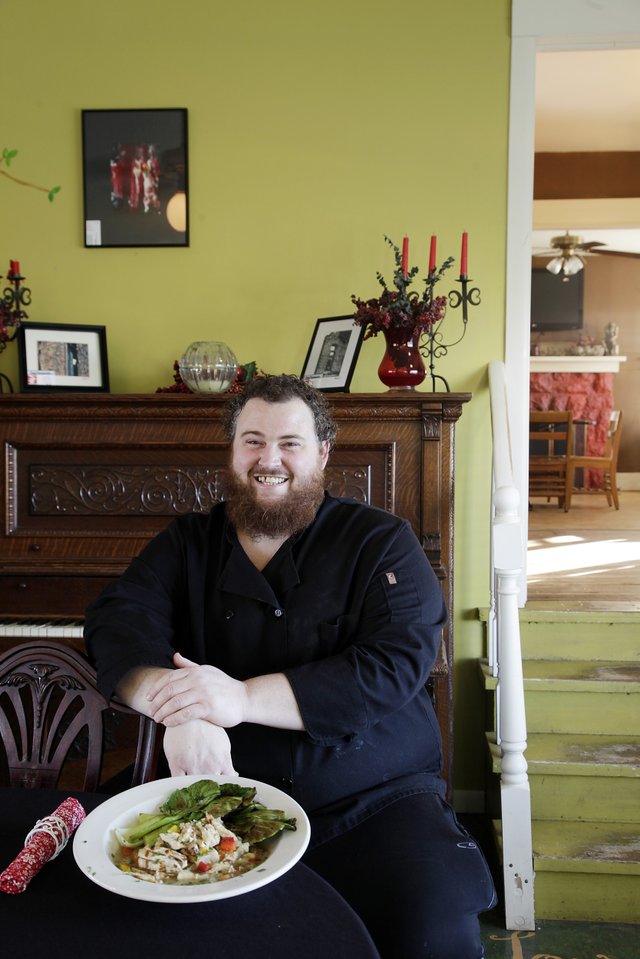 Chris Feaster is the co-owner and head chef of Feaster's Bistro, 519 Ames St. Baldwin City. Feaster uses locally sourced ingredients in a "farm-to-table" format.
Stories this photo appears in:

Sometimes, local food isn't the most accessible sustenance. Just a strange quirk brought on by a lifetime of grocery trips, mental hurdles and inconsistent supply. But Chris Feaster wants to change all that.