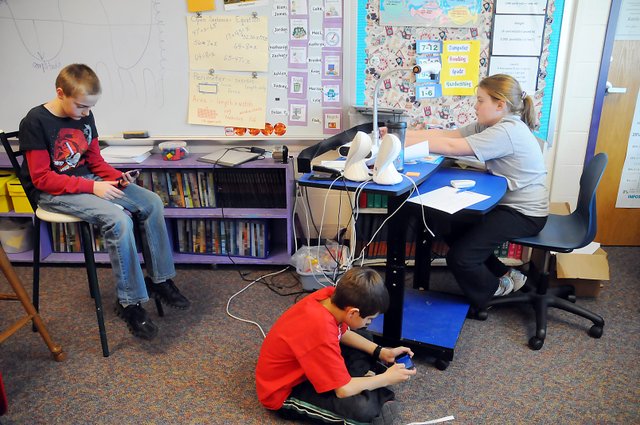 A trio of Baldwin Elementary School Intermediate Center fifth-graders use Apple iPod Touches during their daily alloted time. All three students are in Kathy Dorsey's class. Dorsey purchased three iPods this year and last for her class with money from the Baldwin Education Foundation Innovative Grants. The students, from left, are Dylan Thompson, Zach Waltz and Ashlyn Vigna.
Stories this photo appears in:

Teachers everywhere have the tough task of trying hard to keep up with ever-changing technology that they use in the classrooms and use it for educational purposes.