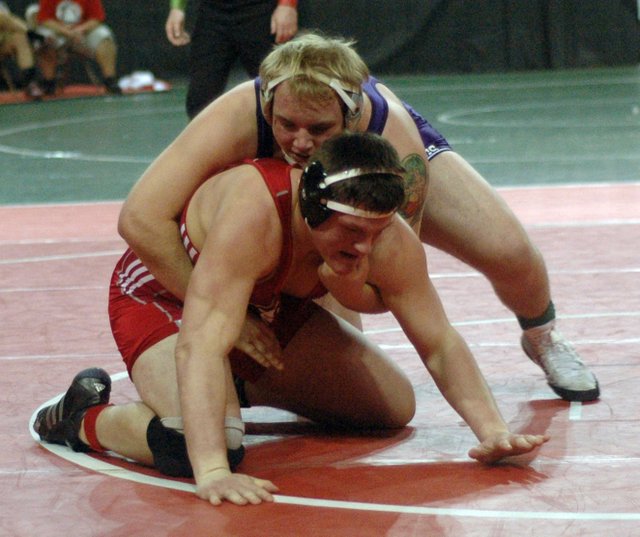 Colton Bonner was one of two Bulldogs to win a state title Saturday, earning a gold medal in the 220-pound class.
Stories this photo appears in:

Bulldogs finish sixth in team standings
Breaking a school record for state finalists wasn't enough for Baldwin High, so when Saturday's championship round arrived, the Bulldogs checked one more box on their to-do list.
February 25, 2012 8:05 p.m.

Before the 2011-12 wrestling season started, Baldwin coach Kit Harris knew adversity would only help his team in the future. Now, as the season comes to a close, Harris' plan is coming together.
February 24, 2012 10:07 p.m.