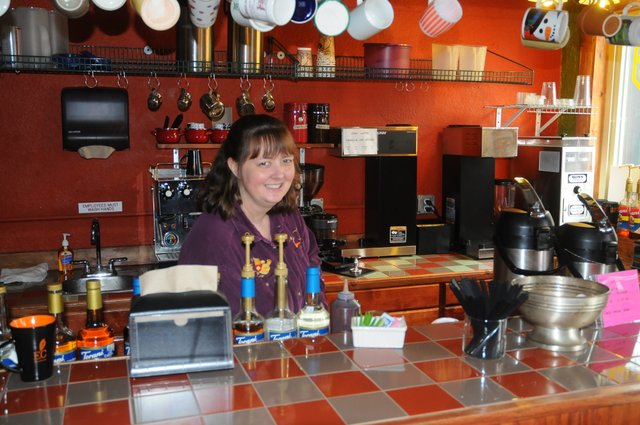 Edith Oakman is managing the Daylight Espresso Cafe in the front of The Town Galleria, 718 Eighth Street. The coffee shop also carries pastries and was opened by the owner of Daylight Donuts in Ottawa.
Stories this photo appears in:

After more than a month in business, Baldwin City's newest coffee shop is searching for how best to serve the needs of its downtown clientele.