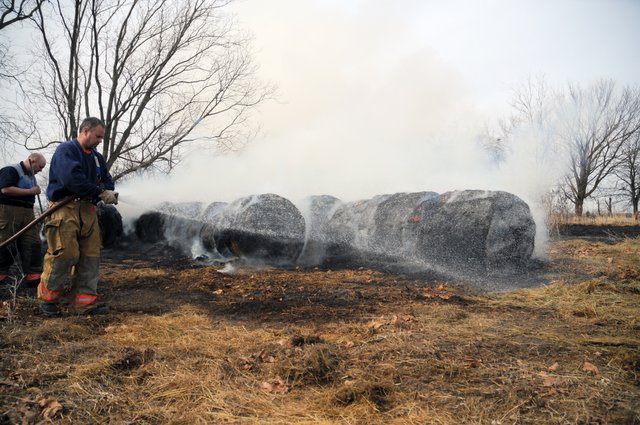 Palmyra Township Fire Department firefighters responded to a fire at about noon Thursday that was threatening outbuildings at a farmstead about six miles northeast of Baldwin City.
Truly Schlup, the owner of the property at 2164 N. 400 Rd., said a renter on the property lost control of a fire she started to burn bush and it spread to the about 25 bales stored to the north.
The Palmyra Township Fire Department responded to the fire at about 11 a.m., said Rex Hageman, assistant fire chief. Firefighters were able to end the threat to outbuildings, but could only manage the fire in the bales, which were "almost impossible to put out," he said.