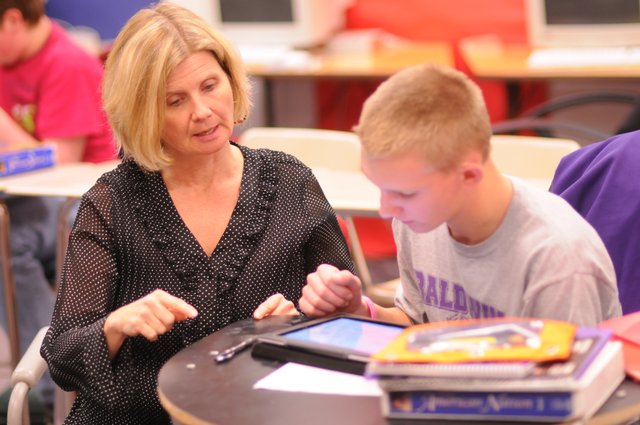 Baldwin High School special education teacher Laura Beaulieu works with junior Austin Quick in her studies skill class. Quick is one of the students at the high school who help Beaulieu organize the annual Mardi Gras Diversity Day she introduced at the school.
Stories this photo appears in:
Austin Quick has something more than his studies to keep him busy this year at Baldwin High School.