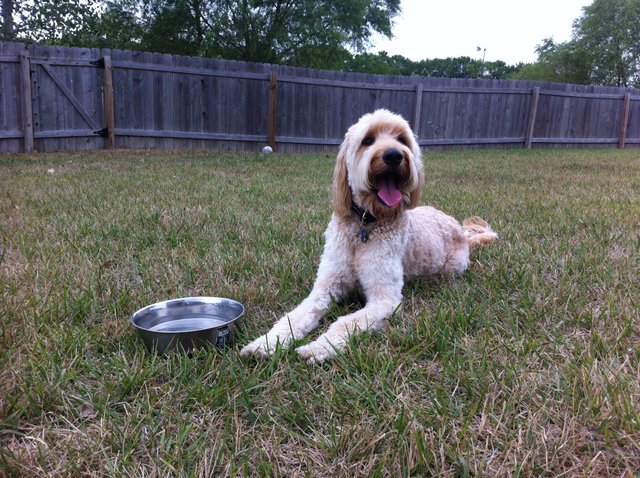 Pets such as this goldendoodle can be out in the excessive heat, but the Humane Society says precautions should be taken with animals out in the summer heat.
Stories this photo appears in:

Tips for caring for animals during hot summer weather
People aren't the only ones who need to be careful while out in the excessive heat. Here are tips from the Humane Society about pet care.
August 10, 2012 10:58 a.m.