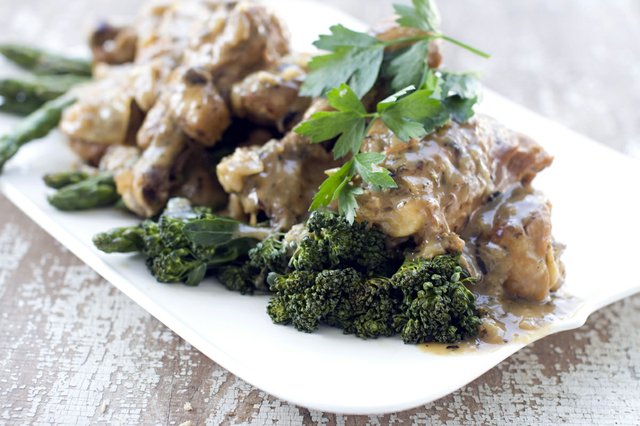 Braised chicken legs with spring vegetables can be a simple way to make the most of spring vegetables, which cook for only a few minutes.
Stories this photo appears in:

To make the most of tender spring vegetables, it's important to use a gentle touch at the stove. This not only results in a more delicious dish, it's also usually much less work.