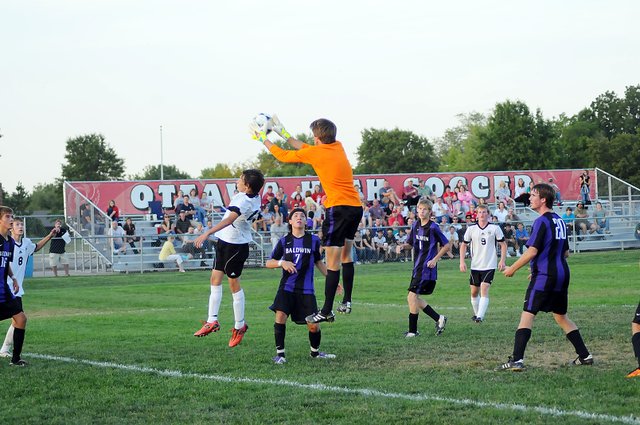 Baldwin High School junior goalkeeper Mason Bandré snags a ball over an Ottawa player's head after a Cyclones' player booted a corner kick. Bandré helped the Bulldogs beat Ottawa 2-0.
Stories this photo appears in:

OTTAWA — Relentlessly attacking the opposing defense and goalkeeper paid its dividends in the second half here Tuesday as the Baldwin High School boys' soccer team won its third-consecutive game.
September 22, 2011 3 a.m.