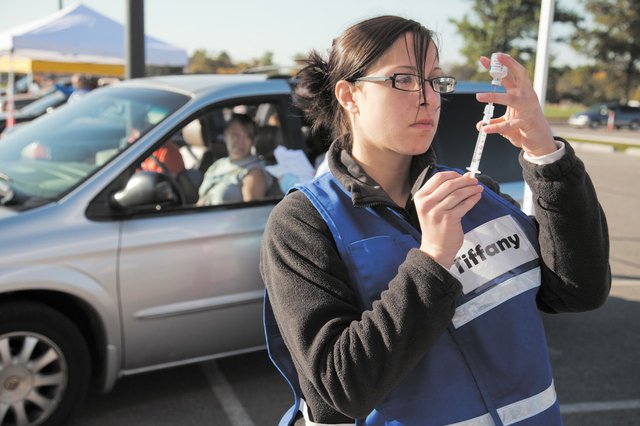 Volunteer Tiffany Belland, a student in Kansas University's School of Pharmacy, gets a flu shot ready in 2010 during a drive-through flu shot clinic in Lawrence. Health officials say now is the time to get vaccinated for the upcoming flu season.
Stories this photo appears in:

Some health providers already have begun flu clinics, and flu shots will continue to be offered the vaccine throughout the influenza season. Here, officials with the Kansas Department of Health and Environment discuss flu shots.