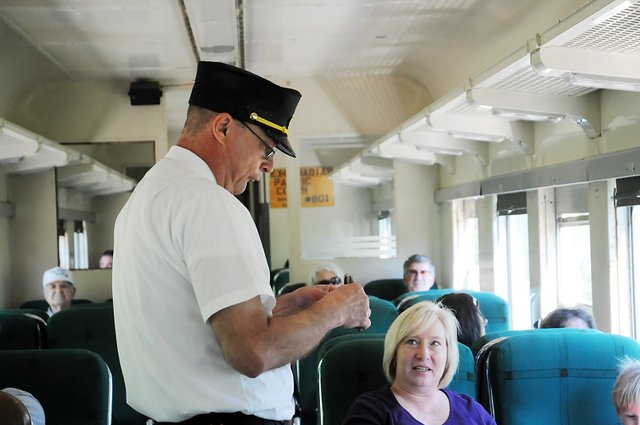 Miland Railway conductor Mark Mosley punches a ticket of one of the passengers attending Railfest. The Labor Day Weekend event celebrated the 60-year anniversary of two the railroad's locomotives and the 80-year anniversary of a postal car.
Stories this photo appears in:

Train lovers and children alike traveled to Baldwin City over the Labor Day weekend to take a ride through the history during the Midland Railway Railfest 2011.