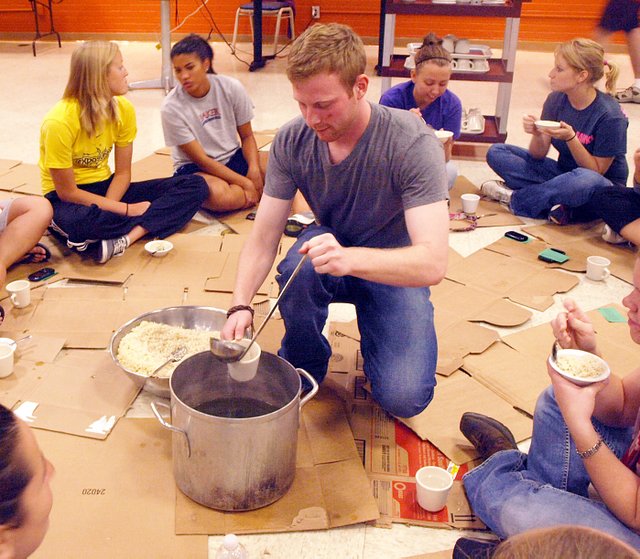 A server spoons up a meager meal of rice and water to illustrate the inequity of food distribution worldwide at an Oxfam International Hunger Banquet Sunday at the Baker University Allen Dining Hall.
Stories this photo appears in:

Baker University students, staff and faculty gathered Sunday in Allen Dining Hall for what they thought would be a typical banquet. But instead of a fancy meal, they were given food for thought instead.