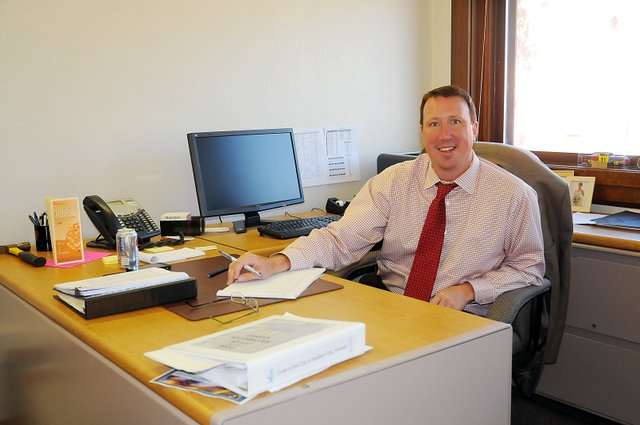 Chris Lowe has been at his City Hall desk for two months since taking over his duties as city administrator of Baldwin City. Lowe, who grew up in Pleasant Grove, said he wants to work to increase economic development downtown and on the U.S. Highway 56 corridor.
Stories this photo appears in:

Chris Lowe hasn't been in Baldwin City for two months and he has been a busy man with goals for improving the town he calls home. Baldwin City's new city administrator took over his post in early September.