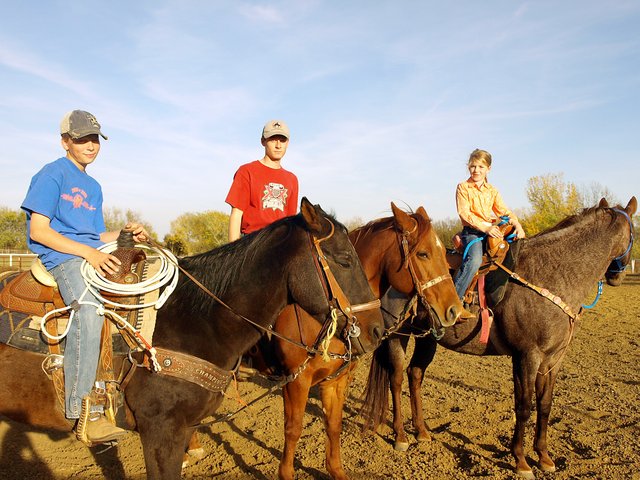 Brothers Tanner (left) and Austin Jackman and Lakin Cunningham will compete in next week's American Royal Invitation Youth Rodeo in Kansas City, Mo., based on their accomplishments this year in other competitions, academics, community service and leadership.
Stories this photo appears in:

Baldwin High senior Austin Jackman doesn't compete in an activity typical of most teenagers. Neither does his seventh-grade brother Tanner. However the passion, commitment and responsibility required of them surpasses that of many other sports or hobbies.