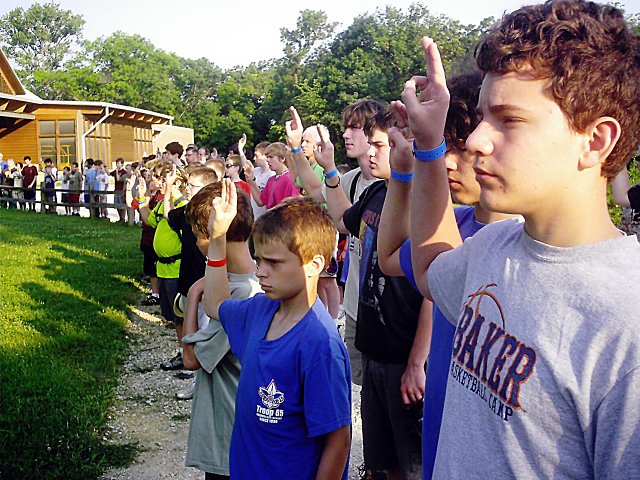 Members of Troop 65 present the Scout Sign during morning flag raising at Camp Naish, Near Bonner Springs, during the first session June 5 to 11. They are (from left) Ryan Wessling, Matt Winters, Austin Kraus, Mac Halpin, Garrett Hundley and Scott Cromer.
Stories this photo appears in:

Baldwin City Boy Scouts had a busy summer, participating in two summer camps and a Colorado high adventure trek.