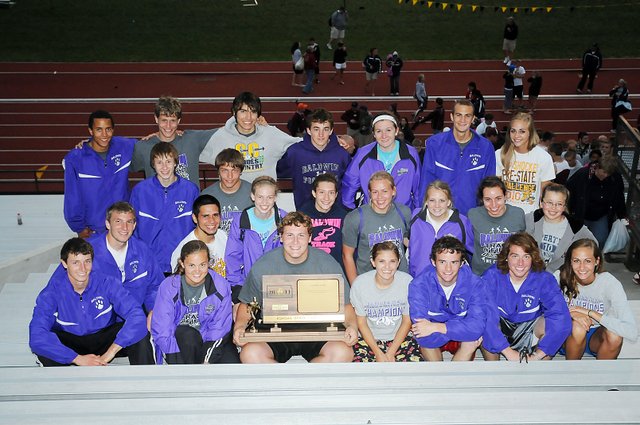 Baldwin High School's track and field teams won the Class 4A state championships Saturday May 28 in Wichita. Both teams tied for the state titles and brought home one trophy after each team coin flipped to see who took home the trophies. The boys tied with Louisburg and the girls tied with Colby.
Stories this photo appears in:

Mike Spielman and Ted Zuzzio didn't draw it up exactly right a year ago, but their vision came true here Saturday despite setbacks during the past 12 months. Both Baldwin High School track and field coaches endured students transferring during the middle of the year, students quitting the team, illnesses and injuries, some of which happened to returning state medalists, during the past year.

Baldwin High track and field teams left here with a pair of tied championships Saturday night. Both BHS teams trailed heading into the final event, but finished first and third, which earned them a tie for the first-place trophy.