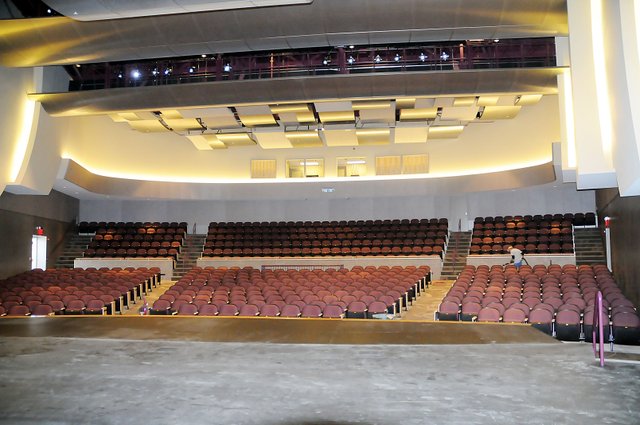 The USD 348 Performing Arts Center was opened Saturday night when the tornado sirens sounded. About 65 people stayed inside until the all-clear was given by city officials.
Stories this photo appears in:

Thankfully, it made it through the night untested, but 65 area residents found safety from Saturday's storm in USD 348's newest building. As tornado sirens sounded in Baldwin City around 10 p.m. Saturday, local residents headed to the USD 348 Performing Arts Center, located between Baldwin High School and Baldwin Junior High School.