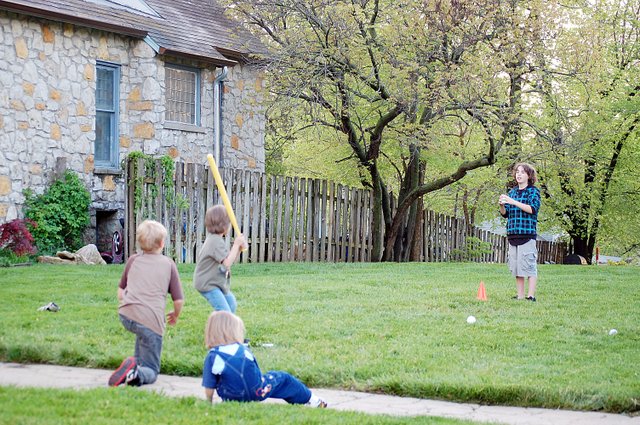 A Baldwin City family plays baseball outside in the yard they share with a Greek sorority from Baker University.
Despite occasional complaints about parking or partying, many neighbors say they welcome having the fraternities or sororities in their neighborhoods.
Stories this photo appears in:

With up to 40 people living next door, cars consistently lining the street and parties sometimes on the weekends, next door to a greek house may not seem the best place to live in the neighborhood. However, some Baldwin City residents, like Diane Meyer, will tell a different story.