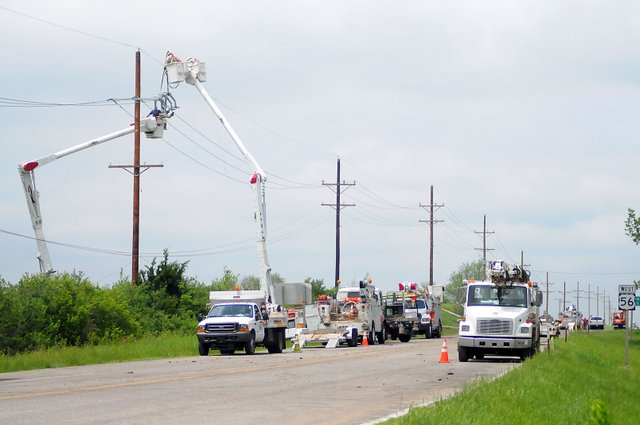 Crews repair power lines on U.S. Highway 56 just west of the Kansas Highway 33 intersection, Thursday, May 12, 2011. U.S. Highway 56 was closed Wednesday night after a thunderstorm knocked down power lines near the road. One lane of the highway reopened late Thursday morning.
Stories this photo appears in:

Traffic is moving again on U.S. Highway 56 east of Baldwin City after a Wednesday night thunderstorm knocked down several power poles and caused officials to close the highway for several hours.