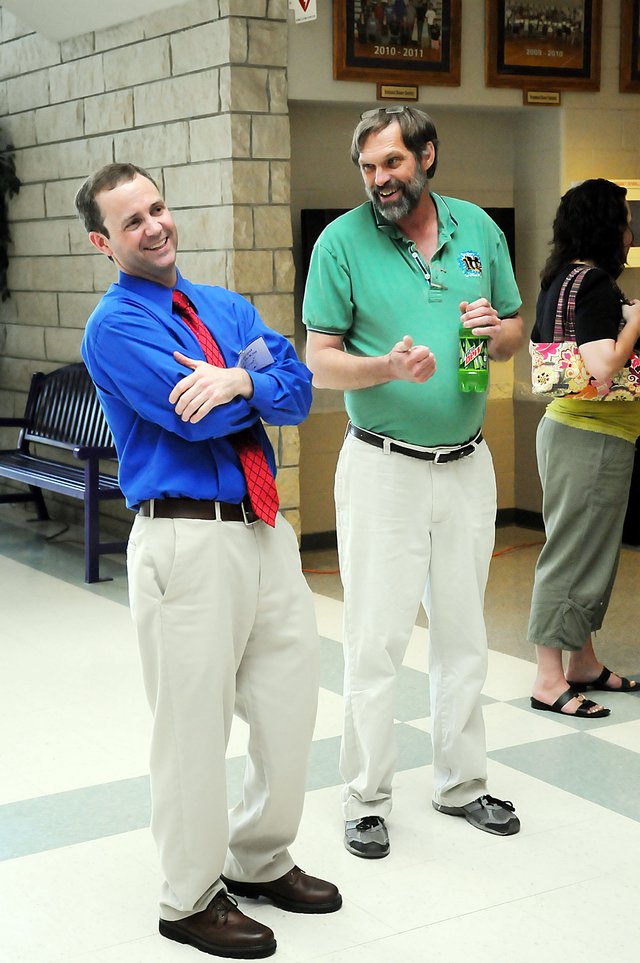 Rob McKim, left, shares a laugh with Baldwin High School math teacher Mike Curran during McKim's first visit last week to the high school after being hired as the school's new principal. McKim, currently an assistant principal at Fort Scott High School, is a native of Sabetha.
Stories this photo appears in:

The last time Rob McKim walked through the doors of Baldwin High School he was interviewing for the vacant principal position. McKim walked through the doors of the high school again Monday afternoon, with the job securely in hand, ready to meet the Baldwin City community.