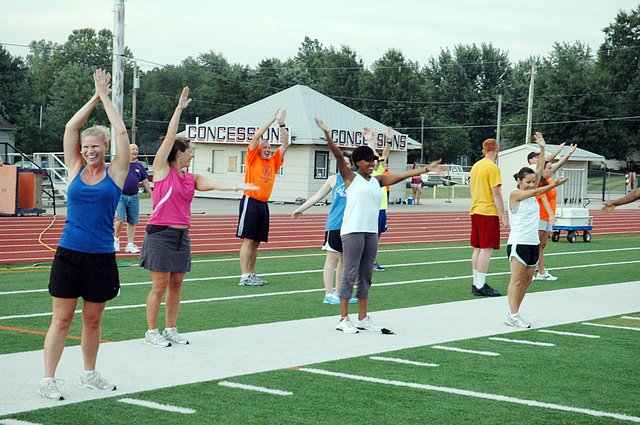 Bulldog Days participants work out one morning in July 2009. The community exercise program is back this summer for free. It starts Monday.
Stories this photo appears in:

Baldwin City's popular community workout program is returning this summer to its roots and this year it's free. Bulldog Days will officially start at 6 a.m. Monday at Liston Stadium. It will continue at 6 a.m. and 8 p.m. Monday through Friday until it ends Aug. 12.