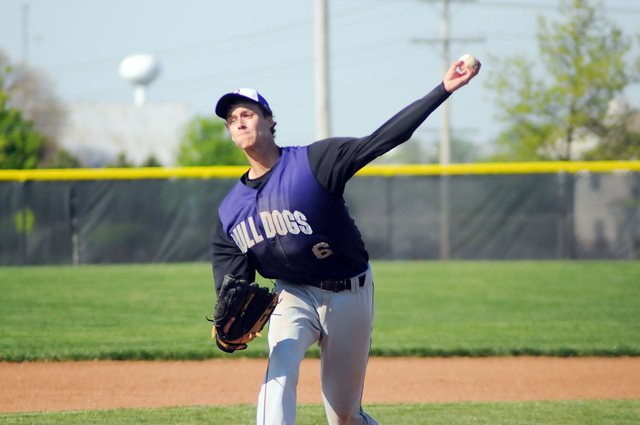 Baldwin High School senior Justin Vander Tuig pitched a no-hitter Tuesday at Eudora. Vander Tuig struck out nine batters as the Bulldogs beat the Cardinals 9-1 in the first game. The Cardinals won the second contest, 9-5.
Stories this photo appears in:

Justin Vander Tuig was going to pitch six innings here Tuesday night, but instead he stayed on the mound all seven. With the Baldwin High School baseball team leading Eudora 9-1 after six innings, coach Brian Turk intended to relieve his star pitcher and rest his arm.