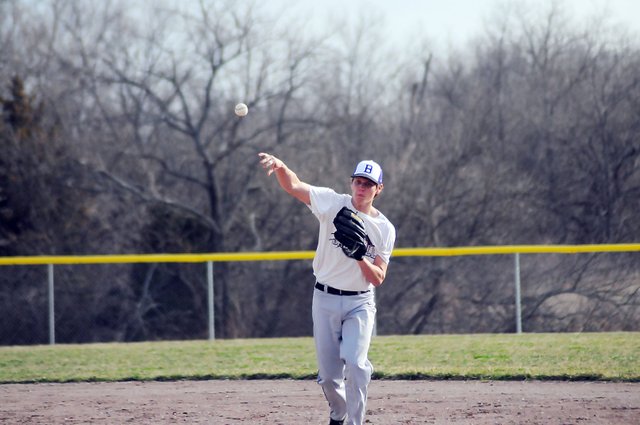 Baldwin High School senior Kyle Pattrick throws a ball after fielding it during an infield drill at practice last week.
Stories this photo appears in:

Many of the names and faces on the Baldwin High School baseball uniforms haven't changed in the past three years, but the attitude is different this spring. The group of eight BHS seniors on the Bulldogs' baseball team have endured three losing seasons while many of them have seen significant varsity playing time.