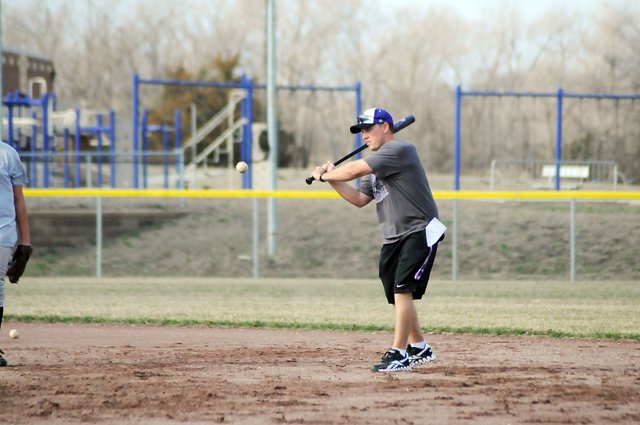 Baldwin High School baseball coach Brian Turk prepares to swing at a ball Monday afternoon. Turk was hitting ground balls to his players at practice.
Stories this photo appears in:

Baldwin High School alumnus Brian Turk hopes to lead the Bulldogs' baseball team to its first winning season in five years. He knows to achieve the players' goal of their first winning season as Baldwin it will take a change of attitude and dedication to improving every day. That's what he has been working on since practice started for his inaugural season at the beginning of the month.