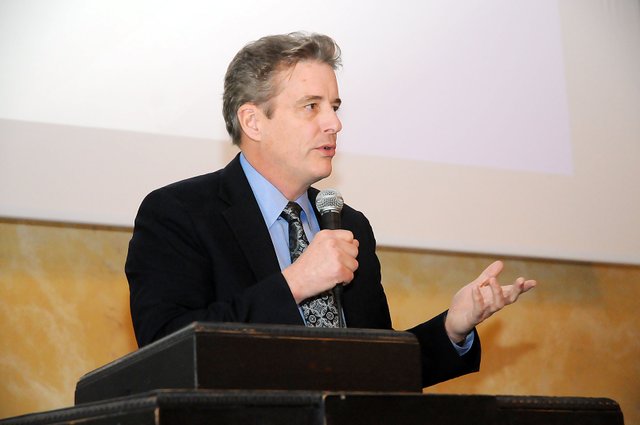 Mike Carriker, chief test pilot for Boeing's 787 Dreamliner, gave the keynote address last Thursday at the Baldwin Education Foundation Luncheon. Carriker is a 1973 graduate of Baldwin High School who currently lives in Seattle.
Stories this photo appears in:

Mike Carriker is living his dream as a pilot, but he has never forgot his roots…right here in Baldwin City. Carriker has flown all around the world as first a U.S. Navy and now as Boeing's chief test pilot. He helped Boeing make history by piloting the new 787 Dreamliner, first airliner built mostly of composite plastic.