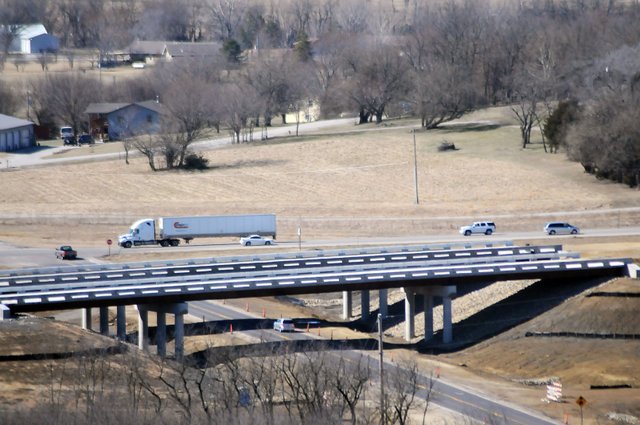 During 2010, several overpasses were built along the new U.S. Highway 59, like this one at North 1000 Road. KDOT is expecting to begin paving the new highway this summer, starting at the southern end of the Douglas County line.
Stories this photo appears in:

Extension of the South Lawrence Trafficway may be slated to get $192 million from a new state comprehensive transportation program, but another major highway project in the area is accelerating toward completion.

Southern Douglas County should expect to see the northern portion of the new U.S. Highway 59 take shape this summer. Although the extensive project to build a new four-lane highway from Interstate 35 to Lawrence won't be completed until 2012, the Douglas County portion will see pavement laid this year.