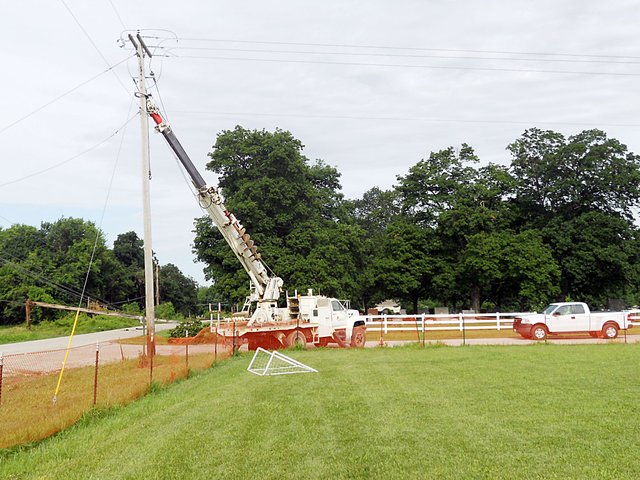 Crews replace one of the utility poles on Orange Street near the Oakwood Cemetery that snapped when a storm rolled through early Saturday morning. The downed poles severed the city's west Gardner feed from Kansas City Power and Light, causing a power outage of about two hours before the city crew could get the city generating plant fired up.
Stories this photo appears in:

Baldwin City residents might have slept through the thunderstorm early Saturday morning, but they awoke to damage around town and working electricity. Strong storms rolled through the area after midnight with powerful winds and heavy rain. The storms lit up the sky with lightning and had wind gusts up to 70 mph.