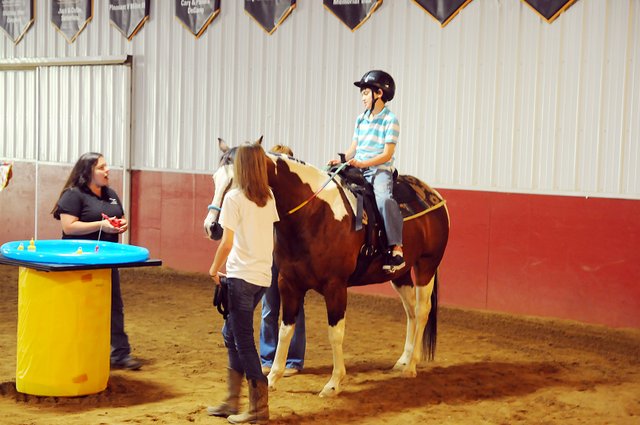 Alejandro Sayogo rides a horse during a therapeutic riding session Tuesday evening at Midnight Farm in Baldwin City. Sayogo is one of 56 riders enrolled in the summer program, which began Monday and runs through July 16.
Stories this photo appears in:

George Averill's son, Sean, 16, can be seen Wednesdays at Midnight Farm's therapeutic riding session holding onto the reins of a horse as it begins to trot. About a year ago, when Sean, who has cerebral palsy, first started therapeutic riding sessions at Midnight Farm, he could not even hold onto the reins.