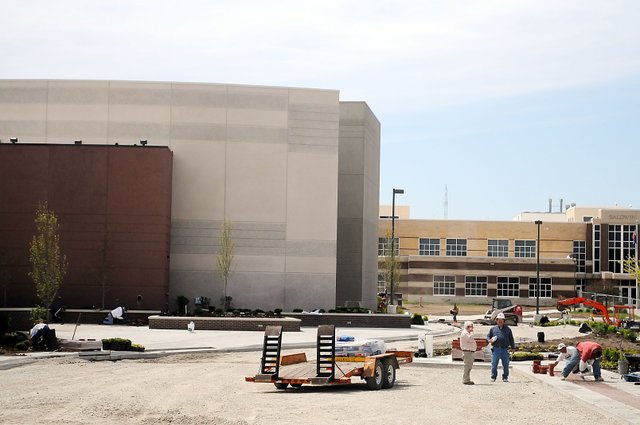 The new USD 348 Performing Arts Center was one of the projects from the November 2008 bond issue. Approximately $1 million of the $22.9 million bond will be unused and transferred to the district's bond and interest fund to help offset the increased mill levy.
Stories this photo appears in:

In their final USD 348 Board of Education meeting, the four departing school board members gave a large chunk of money back to the district patrons. With the November 2008 Bond Issue projects estimated at finishing well under their $22.9 million estimated total, the school board voted to give back some of the bond money.