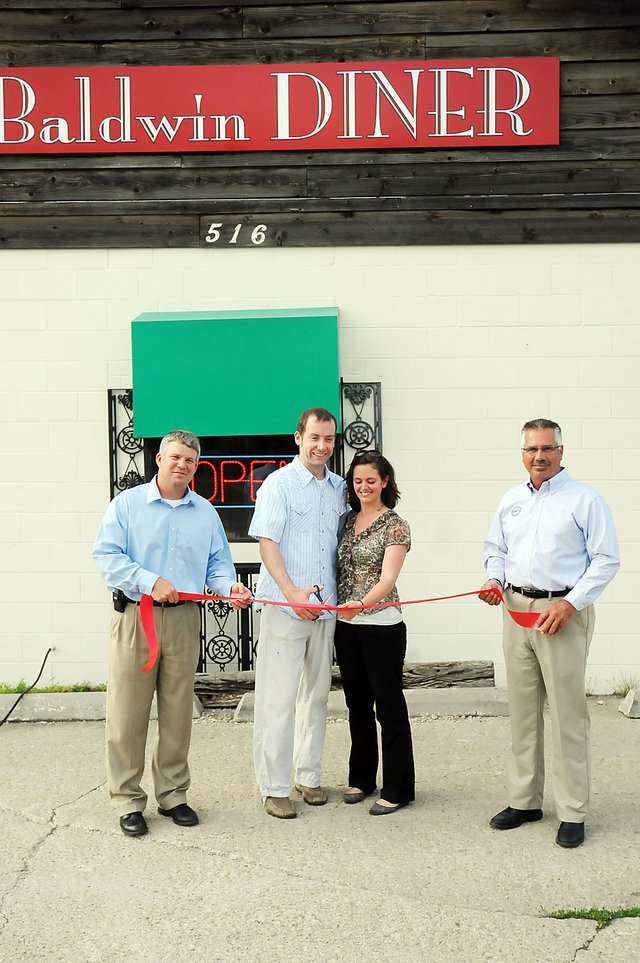 Brent Boyle, and wife Darcy, prepare to cut the ribbon at the grand opening of the Baldwin Diner June 9, while Baldwin City Chamber of Commerce members Jay Randels, left, and Greg Kruger, right, hold the ribbon. The restaurant formerly known as Cordobas changed owners and names.
Stories this photo appears in:

Brent Boyle has worked in the food industry since he was 15 and always wanted to own a restaurant. Boyle made that dream a reality last September when he purchased Cordoba's Family Restaurant, along with co-owner Jeremy Rodrock, and the two are now making the restaurant their own.