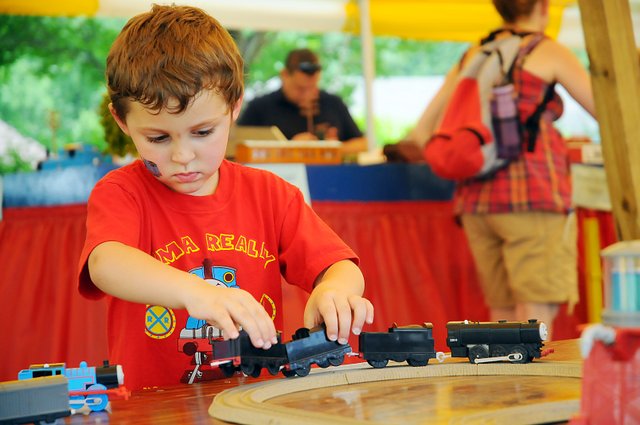 Nicholas Cone, 3, plays with one of the toy trains under the Imagination Station tent Friday. He visited the Baldwin City event for the third time with his parents, John and Lauren Cone of Kansas City, Mo. The annual A Day Out With Thomas ends Sunday afternoon at the Midland Depot in Baldwin City.
Stories this photo appears in:

With gas prices hovering near $4 per gallon, Dominic Nave wanted to take his two sons on a short day trip to a town within an hour of their Lee's Summit home. Nave's 5-year-old son, Carter, found that destination in March. Carter was surfing on the Internet and found Baldwin City was hosting A Day Out With Thomas.