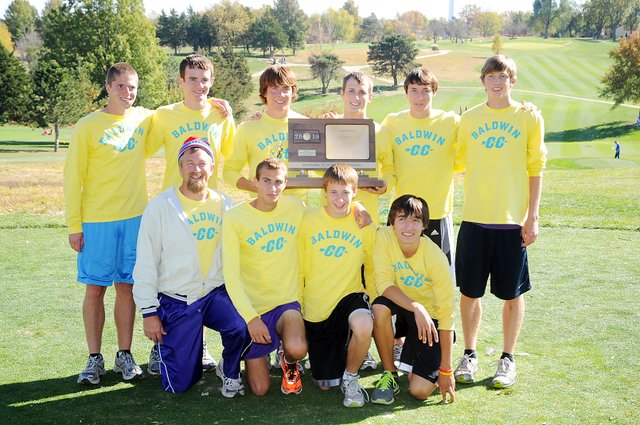 Mike Spielman, front row far left, won his 19th Class 4A state championship last fall with the boys' cross country team. He won his 20th state title on May 28 with the boys' track and field state title.
Stories this photo appears in:

When asked about winning his 20th state team championship last week, Mike Spielman remained his humble self after winning his third track and field title in Wichita. However, winning 20 state titles in 19 years of coaching is an accomplishment only a few have obtained.